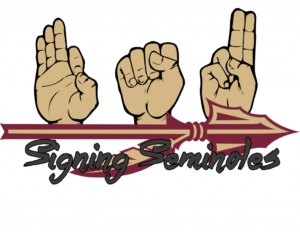 Welcome to the Signing Seminoles ASL Club at FSU!
In Fall of 2020, we are excited to announce the merging of the ASL Club and Signing Seminoles programs, expanding opportunities for all interested students at all levels of ASL development. The purpose of the ASL Club at Florida State University is for students to facilitate awareness of ASL and the Deaf community, while developing their own skills and knowledge. The main focus is to encourage students to practice sign language in an active group setting. Members of the ASL Club will participate in ASL based events and gatherings. As a club, we will gradually learn more about Deaf culture through interpersonal interactions while acquiring ASL skills. The club is open to all FSU students who are interested in learning and getting involved with the language and culture.
The American Sign Language Club is a separate organization from the ASL Honor Society and the DHH/ASL Educational Outreach program, although they may host events collaboratively.
Meetings for the ASL Club are typically held on the third Thursday of every month. At meetings, we update members on various happenings and events of the club as well as take time to teach some signs. We have members of varying ASL background, so we are sure to incorporate both introductory level signs as well as more advanced signs to accommodate all levels. In addition to our monthly meetings, the ASL Club hosts various events throughout each semester to allow students to come into contact with the language in various contexts. Many of these events are themed to the season around the time at which it is hosted and we teach holiday and seasonal signs. The ASL Club hosts events individually, which are voice-on (you get to use your voice), as well as voice-off (where only visual communication is allowed), to, again, allow students a variety of ways they can get involved in the language.
For questions, contact Cailan G., the Vice President, at mcg16b@my.fsu.edu.
Meet your 2020-2021 Signing Seminoles ASL Club Leadership!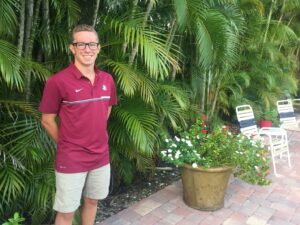 Michael W. – President
Michael is a Senior in the Communication Science and Disorders program and plans to attend Graduate school next Fall to pursue a career as a Speech Pathologist. He is currently taking ASL 3 and has previously completed three years of ASL in high school. He began learning ASL after meeting a cousin of his who was Deaf, and was unable to communicate with him. As he started taking ASL, his heart and passion grew more and more for the Deaf community.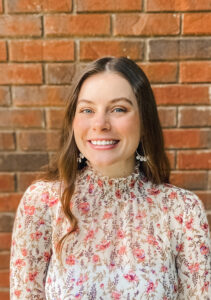 Cailan G. – Vice President
Cailan is a senior at Florida State University from Tallahassee, Fl. She is majoring in Communication Science and Disorders with minors in Child Development and Psychology, pursuing a career as a speech-language pathologist. In addition to serving as the Vice president of Signing Seminoles ASL club, Cailan is also a member of Phi Mu, a UROP leader, a lab assistant for Anatomy and Physiology of the speech mechanism, and a University ambassador. Cailan is so excited to serve as your Vice president this year!
Jackie H. – Secretary/Treasurer
Jackie is from Lenox, Massachusetts. She is a senior at Florida State University, majoring in Communication Science and Disorders and also working on business minor. Growing up with Deaf parents and a Deaf brother, she already had a love for the Deaf community and ASL when she was born. Her plan is to attend graduate school for Speech-Language Pathology or Audiology. Along with his, her ultimate goal is to also work with DHH individuals in the future. 

Upcoming Events
January 28 @ 6:00 pm

-

7:00 pm